Cell Therapy Scientist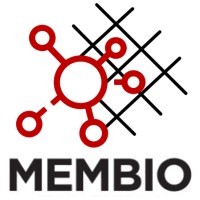 Membio
Employment Types:
Full-time
Locations:
Mississauga, ON, Canada
-Our Mission-
Cell and gene therapies are at the forefront of innovation and have the potential to radically change healthcare with increased accessibility. Membio is on a mission to make the manufacturing of cell and gene therapies more cost effective. We're doing this by developing a biomanufacturing platform that will enable the cost-effective and scalable production of whole cells for use in cell and gene therapy and red blood cell products.
-How You'll Make an Impact at Membio-
Demonstrating the high-quality culture of T-cells and other immune cells in our proprietary bioreactor is a critical part of our technical development. You will be responsible for establishing culture and analytical protocols, and you will collaborate with other technical experts on our team to adapt those protocols for use in our bioreactor. You will be a key part of the team responsible for moving our technical development towards major milestones.
In one sentence, you will be responsible for leading the development of T-cell and other immune cell culture and analytical protocols at Membio.
In your role, you will:
Lead the development of analytical protocols to assess quality and function of T-cell and other immune cell cultures.
Lead the development of isolation and expansion protocols for small-scale immune cell cultures.
Work collaboratively with interdisciplinary team members (specifically those leading our bioreactor design and the development of our bioprocess optimization and scale up) to translate your protocols to our novel scalable manufacturing platform.
Work collaboratively with the Senior Scientist leading the develop of our proprietary allogeneic cell lines to establish culture and analytical protocols.
Develop project plans with budget estimates and work collaboratively with other team members to determine project priorities, deliverables, and timelines.
Contribute to the development of SOPs and ensure compliance with appropriate regulations and our quality management system.
Ensure your expertise, considerations, and ideas are shared with the Membio team.
Have fun in a challenging and supportive environment!
This role requires that you know how to:
Isolate, culture, and analyze T-cells.
Define and assess critical quality attributes of T-cells.
Perform flow cytometry analysis.
Work collaboratively and clearly communicate technical concepts across an interdisciplinary team.
Learn quickly within a dynamic environment and be self-motivated.
Manage your time effectively and work on multiple projects simultaneously.
It would be great if you also had experience with any of the following (though it's not necessary):
Producing and analyzing genetically modified T-cells.
Isolating, culturing, and analyzing other immune cells and/or stem cells.
Donor screening and selection.
GLP and quality compliance.
Experience working in a startup environment.
-The Team-
We are a team of scientists, technologists, and entrepreneurs who believe in pushing the boundaries of what is possible to make breakthroughs that will have a positive impact on the world happen. We fundamentally believe that the only way to achieve our ambitious goals is to work as a team. This is why we prioritize people and building a transparent and supportive culture, in which our team feels empowered to take strategic risks and test new ideas. We work hard to move the needle, but we also have fun doing it! If you're a highly engaged creative problem solver, looking to make an impact in your next role, you'll fit right in!
-Why You'll Love Working at Membio-
We know that the people on our team are the most valuable asset we have, which is why we make the happiness and well-being of our team a priority! This starts at the foundation with an intentional culture of openness, collaboration, and support, and extends through to the formal programs we have in place.
In addition to our employee health and dental benefits program, every employee at Membio has access to our Personal Health and Well-Being Program. This program is designed to flexibly support employees so that they can improve their health and well-being in the ways that make the most sense for them. Whether this means putting extra resources toward extended vision care, purchasing a gym membership, paying for additional support at home, or something else – we let you tell us how we can best support you. In addition, every employee also has access to our Professional Development Program, which is designed to flexibly support employees who wish to advance their professional development in the ways that most interest them.
All full-time team members are compensated with competitive salaries and employee stock options. This means Membio will be YOUR company too! Your work will have a direct impact on the company's progress and success, and we believe that you should share in the rewards of this success.
Membio is head-quartered in Mississauga: within the Toronto-Waterloo Region Corridor, a life-sciences hub, and one of Canada's most innovative cities!
-What You Can Expect as a Candidate-
We know that applying to roles and interviewing with companies can be stressful and takes a lot of time and effort. We appreciate the time and effort our candidates put in and are committed to being transparent in everything we do. We promise that if you submit an application, you will hear back from us, no matter the outcome.
If you have a disability or special need that requires accommodation, please contact us at: accommodations@membio.ca